How it works
Immer is the future of screen-reading
Read with more attention, in measured portions
Calmly choose your ideal book, with stacks
Turn each phone session into a reading session
Get more grip on your reading behavior with the activity overview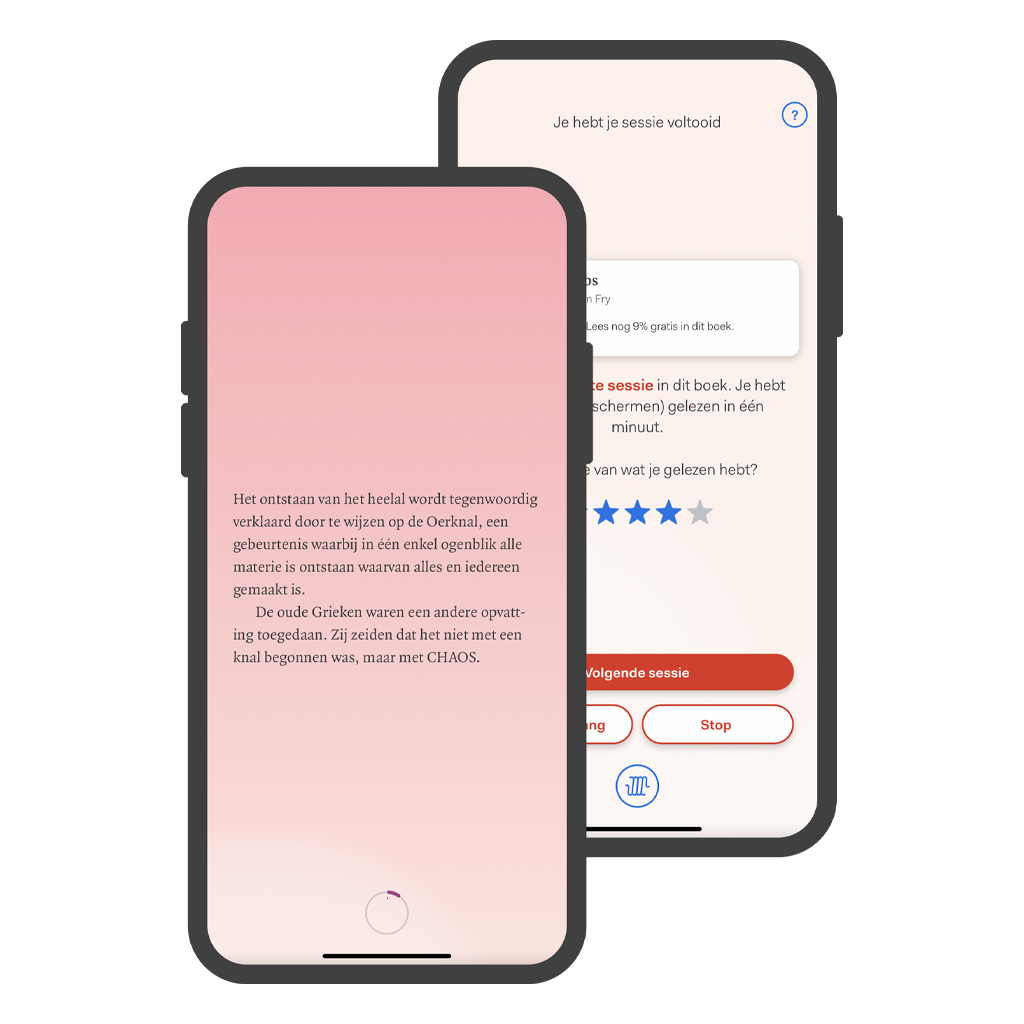 Portions
Read with more attention, in measured portions
Instead of filling the screen as much as possible, the Immer app picks a pleasantly readable portion. Tap the screen to go to the next piece of text, or swipe to go back. The circle shows how much progress you've made.
Stacks
Calmly choose your ideal book
Books are offered in stacks, and you choose what you want to read based on the content. If there's a match, the Immer app helps you actually finish the book.
Sessions
Turn each phone session into a reading session
Easily adjust your next reading session to your available time and attention. The Immer app understands how your book is structured and summarizes previous sessions.
Diary
Get more grip on your reading behavior
The activity overview shows what you read and how you felt about it. This way, the Immer app becomes a kind of reading diary that helps you build a daily reading habit.
Behind the screens
Like a river
Like a river, the Immer app flows to the next logical step: choosing, trying, buying and finishing a book. We do this with a smart script that learns from your reading behavior and choices.
Digestible books
The Immer app recognizes the structure of books, to divide them into portions and sessions. This way we can optimize each book for each screen and each reading moment.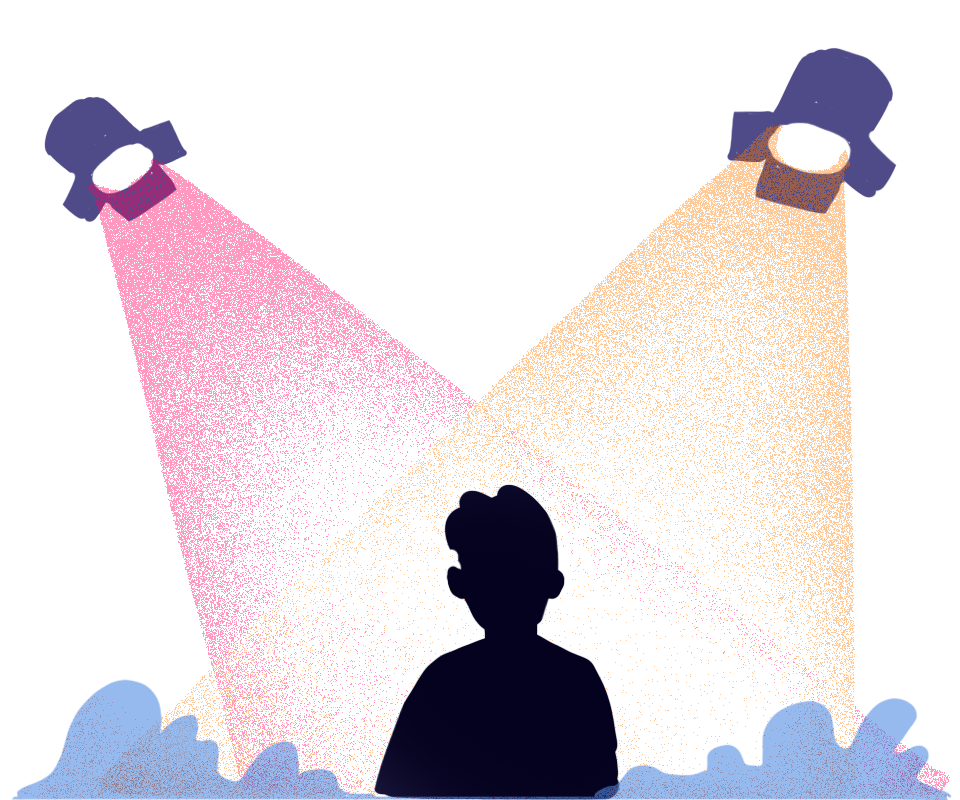 Moodscapes
Put in your earphones, because we use color and sound to get you in the mood and pull you deeper into the story. Our moodscapes are layered and dynamic.