"The machine hummed with the energy of a thousand libraries"
The Immer Reading System analyzes books and flexibly displays them, with powerful reading tools. It's the future of reading, built on reading research, designed for security, with respect for the source text.

The Immer Semantic Engine consists of two modules:
The Immer Semantic Engine API uses full-text analysis to understand books' structure, genre, complexity and content, enabling more attractive presentation and useful features like automated summaries.
The Immer Reading Experience SDK displays books flexibly – the same text looks differently depending on reading platform, device and individual reader, without the original book file ever entering the user device.
Reading within reach
Inspired by how we use our modern devices, the Immer Reading System serves up books instantly, in convenient portions that fit the screen, and sessions that fit whatever context readers are in. Like 'seven minutes until the next train stop'. Just tap to continue!
Reading becomes customizable
We serve readers the right books and display them however they read best. Research shows that preferences vary wildly, sometimes unbeknownst to readers, from font and size to layout and color. With Immer, reading becomes customizable like your favorite videogame character.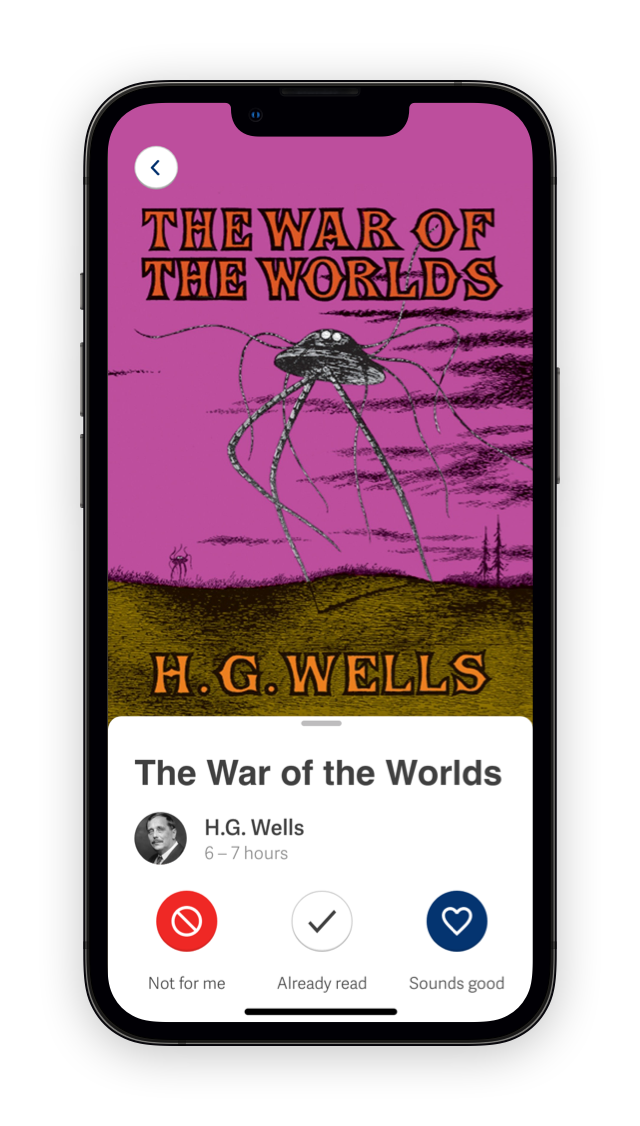 Reading as a positive habit
Just like fitness trackers, the Immer Reading System is software sparking positive habits – making it easier and more fun for readers to navigate books, take notes, and reflect on what they're reading.
Everything the Immer Reading System does is
designed to attract, engage and retain readers
Features
Subtle spectacle
Better ergonomics
Motivational design
Flexible layouts
Better reading tools
Comprehension tools
Metrics
New audiences
Longer & more sessions
Higher customer retention
Improved conversion rate
Happier readers
Increased usage & spending
Attracting readers with subtle spectacle and flexible layouts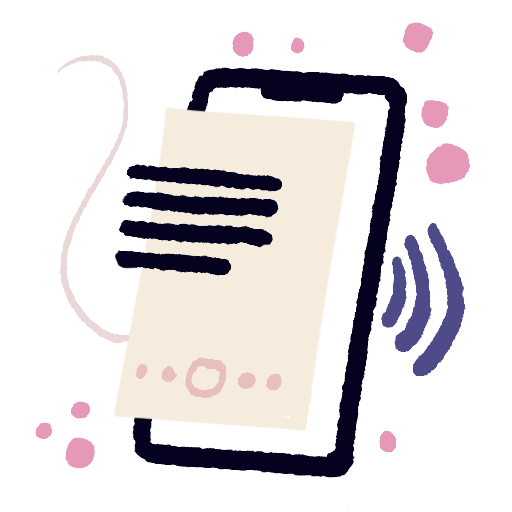 Smart portions
Screen reading becomes a lot nicer with cohesive paragraphs instead of walls of text. It's easier on the eye and sentences are never broken off. You focus on a single portion at a time, and we help you turn off notifications from other apps. Welcome to minimalist nirvana – immerse away!
Adaptive moods
What if you could read with subtle, meditative background color and audio that changes depending on the content of the text – based on full-text sentiment and genre analysis. Reading with headphones on, the sound can help you close yourself off from your environment.
Break markers
Break markers are a kind of digital punctuation, clarifying that an author takes a longer break between two pieces of text. When you see them above or below a portion, it gives you additional context about what's off screen.
Reading styles
We flexibly display books, going beyond just changing the font. A style can show more or less text, offer subtle or more expressive moods, or split paragraphs into separate sentences. They can be designed exclusively for your app, or for specific (types of) books.
Engaging readers with better ergonomics and reading tools
Tap, swipe, peek & browse
Books become a vertical stream of content: Text portions, images, tables. Just tap to progress to the next bit, or swipe to move around. You can even hold a portion and drag it to 'peek' at the next or previous bit, until you return within a single touch interaction. We let you quickly leaf through portions, too.
Book navigator
Whenever you need it, open this versatile sidebar, showing you the rough shape of your book, divided into chapters. Swipe up and down to see the whole book, tap the chapters to preview them, or 'scrub' to find that one page you were looking for. It's non-linear navigation made easy.
Smart sessions
We automatically divide books into digestible sessions that always end at a proper stopping point, increasing your sense of accomplishment and helping you get to the end. If you have a fixed timeslot, adjust your session to fit the moment – like in the train or waiting room. The session ring guides you to the next reading milestone!
Reading tools
Immer's powerful architecture lets us build all kinds of tools on top of our reading experience to make it easier and more fun. Mark passages with emoji, look up topics and characters with AI, pick books in new ways, and use accessibility options like a dyslexia font or text-to-speech.
Retaining readers with motivational design and comprehension tools
Session cards
After each session, Immer generates a card with reading statistics and a bullet-point outline. It helps reflect on both how you read and what you read, which has been shown to improve your recollection. Session cards also help you get back into your book the next time you read.
Reading goals
Set a reading goal and try to meet it, then get rewarded for your effort. Because Immer tracks your reading behavior, we can offer more practical and attainable goals than 'read 10 books this year'. For example, aim to improve your reading speed, read more complex texts, or actively read at least 10 minutes a day.
Group reading
Invite your friends, set up a book group, and start reading together. See each other's progress and respond to everyone's comments. Or share your favorite quotes on social media. Group reading works great in classroom situations too, where teachers can easily track students' progress.
Reading diary
Keep a diary of your reading sessions, which includes statistics, goals, markings and ratings. Easily juggle multiple books you read at the same time, and get recommendations for further reading adjacent to your goals and preferences – increasingly complex or soothingly comfortable.